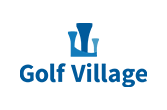 A brand new home..
Please be patient with us while we furnish the last bits and pieces of our new online home. It's been a long time coming and we are excited to share our next phase with you. In the mean time feel free to contact us for queries or get started with your new membership below.
Visitor Day Entry Fees
Entry includes unlimited balls and unlimited use of the facility for the day.
Adult - R159
Pensioner - R129
U/25 - R129
U/18 - R109
U/14 - R99
Upcoming Events
There are currently no upcoming events
Trading hours:
Monday: 12h00 - 20h00
Tuesday to Friday: 07h00 - 20h00
Saturday, Sunday and Public Holidays: 07h00 - 19h00
Kindly note. The wearing of masks are mandatory as per government regulations. No mask = no entry.